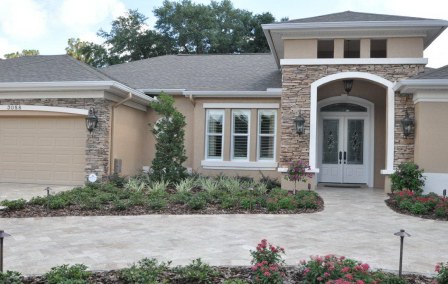 Masonry Services
Fence tampa, fence clearwater, f
Interior Masonry / Exterior Masonry
STONE Mason construction and remodeling to Tampa Bay Florida and surrounding counties and towns, including: Apollo Beach, FL l Balm, FL l Bloomingdale, FL l Brandon, FL l Carrollwood Village, FL l Lutz, FL l Plant City, FL l Riverview, FL l Ruskin, FL l Seffner, FL l Sun City Center, FL l
Tampa, FL
l Temple l Terrace, FL l Thonotosassa, FL l Valrico, FL l Wimauma, FL l Ybor City, FL l Belleair, FL l Belleair Beach, FL l Belleair Bluffs, FL l Belleair Shore, FL l Clearwater, FL l Dunedin, FL l Gulfport , FL l Indian Rocks Beach, FL l Indian Shores, FL l Kenneth City, FL l Largo, FL l Madeira Beach, FL l North Redington Beach, FL l Odessa, FL l Oldsmar, FL l Palm Harbor, FL l Orlando l Ozona, FL l Pinellas Park, FL l Redington Beach, FL l Safety Harbor, FL l Seminole, FL l South Pasadena, FL l St. Pete Beach, FL l St. Petersburg, FL l Tarpon Springs, FL l Treasure Island, FL l Dade City, FL l Holiday, FL l Land O' Lakes, FL l New Port Richey, FL l Odessa, FL l Trinity, FL l Wesley Chapel, FL l Zephyrhills, FL l Orlando FL l Sarasota FL
Masonry Services
Interior Masonry / Exterior Masonry St Petersburg
Architectural St Petersburg
Brick Chimneys St Petersburg
Brick Construction St Petersburg
Brick Mailbox St Petersburg
Brick Sign St Petersburg
Brick Repair St Petersburg
Brick Walls St Petersburg
Crushed Shell St Petersburg Stucco/Fireplace Front St tersburg
Custom DrivewaysSt Petersburg Walkways St Petersburg
Driveway Gates St Petersburg
Entrance Piers St Petersburg
Faux Stone St Petersburg
Fire pit St Petersburg
Fireplace St Petersburg
Footers St Petersburg
Foundations St Petersburg
Glass Block St Petersburg
Grills St Petersburg
Hardscape St Petersburg
Mailboxes St Petersburg
Masonry Restoration St Petersburg
Outdoor Kitchen St Petersburg
Outdoor Fireplace St Petersburg
Patios St Petersburg
Ponds St Petersburg
Pool Decks / Patios St Petersburg
Porches St Petersburg
Privacy Walls St Petersburg
Signs St Petersburg
Retaining Wall St Petersburg
Rock Pool St Petersburg
Signage St Petersburg
Sink Hole St Petersburg
Sound Walls St Petersburg
Stone Fireplace St Petersburg
Steps St Petersburg
Stone Entry Walls St Petersburg
Stone Walls St Petersburg
Stone Veneer St Petersburg
Tuck Pointing St Petersburg
Veneers St Petersburg
Water Features St Petersburg
Wine Room Gates St PetersburgSt Petersburg
Wrought Iron Fence St Petersburg
Wrough Iron Gates St Petersburg
watermpapa
Brick Wall - Block Walls &
Fence Clearwater FL
From a basic block fence to custom block fences KB Builders Inc., can meet your needs. We do all type of masonry fences and walls from courtyards to backyard enclosures let us help you design a fence to your specifications.
Wrought Iron Gates & Fencing
Some property owners, either residential or commercial, may want more than "just a fence." Wrought iron is particularly appealing when used to enhance a front entrance to a relatively large property. When used in conjunction with a variety of landscapes, a statement of elegance and formality can be achieved which never fails to draw the admiration of passersby.
Quality Iron Work St Petersburg
Custom Wrought Gates St Petersburg
Custom Architectural Finishes St Petersburg
Deco Entry Ways St Petersburg
Driveway Gates St Petersburg
Fencing St Petersburg
Railing St Petersburg
Stairs St Petersburg
Arbors St Petersburg
Ornaments St Petersburg
Pool Enclosures St Petersburg
Window Guards St Petersburg
Wine Room Gates St Petersburg
Concrete
Are you in need of a concrete contractor in Tampa Bay Area? Are you looking to do some general paving and concrete sealing? KB Builders Inc.,, in Tampa, FL is your source for the best in concrete work, including sidewalks and driveways. Our contractors specialize in concrete staining and stamping for residential, commercial, and decorative purposes. From retaining walls to parking lots to foundations, KB Builders Inc., can handle all of your concrete needs. Call us today for the best concrete services Tampa Florida area.
Retaining Walls St Petersburg
Pads & Footings St Petersburg
Site Development St Petersburg
Breaking & Hauling St Petersburg
Exposed Aggregate St Petersburg
Vaults & Balconies St Petersburg
Basements & Slabs St Petersburg
Truck Docks & Ramps St Petersburg
Resurfacing & Grading Sidewalks & Curbs St Petersburg
Stairs, Pits, & Piers St Petersburg
Smooth/Brush Flatwork St Petersburg
General Paving & Sealing St Petersburg
Sewers & Retention Ponds St Petersburg
Artistic Stamped Concrete St Petersburg
Concrete Staining & Coloring St Petersburg
Built & Raised Foundations St Petersburg
Floors, Patios, & Pool Decks St Petersburg
Roads, Driveways, & Garages St Petersburg
Tennis Courts & Parking Lots St Petersburg
Driveways & Sidewalks St Petersburg
Foundations St Petersburg